Easily one of the best actual "artists" in battle rap, Cortez name sometimes goes under appreciated in the rankings. One of the few who has a buzz in the industry and with the correct team behind him has an understanding of how to make records and not just battle rap. Check out one of my favorite releases from Cortez dropped a couple of years ago.
As we are continued to be told battlers cant make music Cortez drops some bangers to show everyone he plans to be
The Exception to the Rule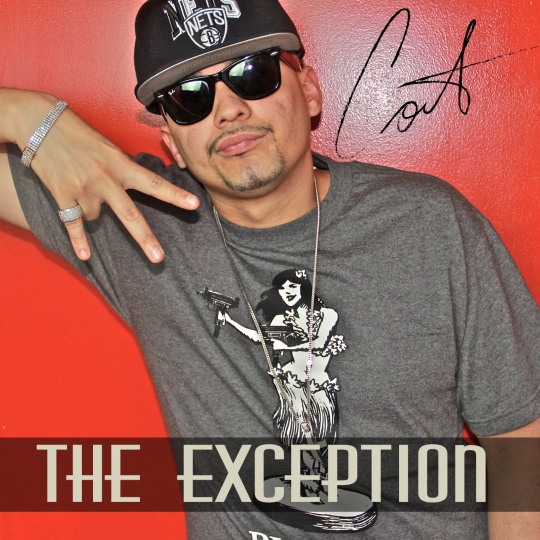 The Exception is an album by Cortez dropped in 2013, featuring 100% original production.
Cortez is set out to show the industry how diverse his style is. After a full year of momentum in 2012, dropping several Mixtapes, a handful of videos, being featured on multiple major Hip Hop publication websites, and much controversy after his most recent battles in the battle scene, Cortez continues to show consistency in releasing quality material. Follow @Cortez_HSP on twitter.
Cortez teams up w/ Michael Garcia Films to debut the title track to his latest project, The Exception. The Exception record was produced by ReyVision for DemDudes Productions.
For more updates follow on twitter: @Cortez_HSP @ShotByMGF @DemDudes @ReyVision
Cortez releases his first visual "CHANGE" Off his recent project 'The Exception' slated to release on RapGrid.com on March 11th, 2013. The Record "CHANGE" is produced by Epic B. Visuals by EP Films & Hood Management. For More Updates Subscribe to the youtube channel.
@CORTEZ_HSP
The Exception (Album) DownLoad Link: